FlexLED:
Flexible LED-strips for the vehicle sector
When it comes to the topic of innovative vehicle lighting, not only functionality plays a key role nowadays, but also the design. Our LED strips product range offers design-driven light sources which meet any customer-specific requirements with their flexibility. Whether used as a warning signal lamp or efficient work and periphery lighting, thanks to our extensive know-how, we are now expanding our lighting skyline with yet another system solution: FlexLED – light strips with a design factor.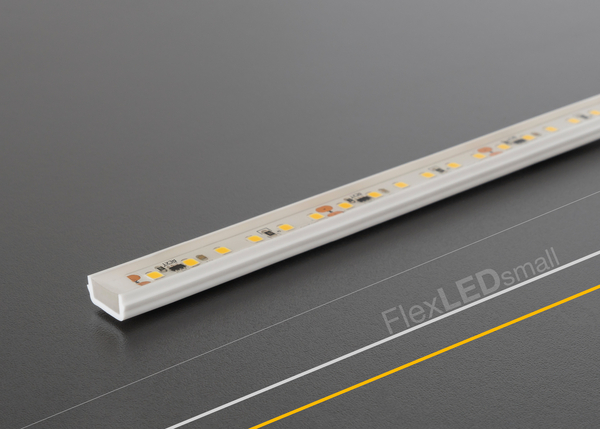 FlexLED small
Impressive luminosity despite the minimal design. Whether it's used in the interior or on exterior parts of the vehicle, FlexLED small provides the right lighting for even the tiniest corner.
space-saving
compact
small bend radius of 10 cm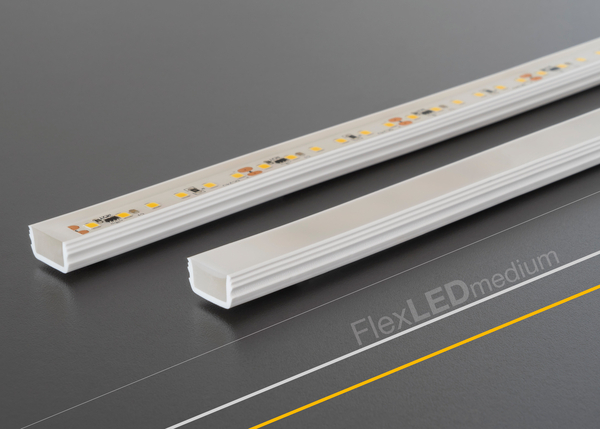 FlexLED medium
FlexLED medium captivates with its combination of high power and high flexibility. In addition, the different LED strip versions as well as assembly options using profiles guarantee a wide range of application.
universal in use (from interior light to status display)
system solution with brackets
concealed cable routing possible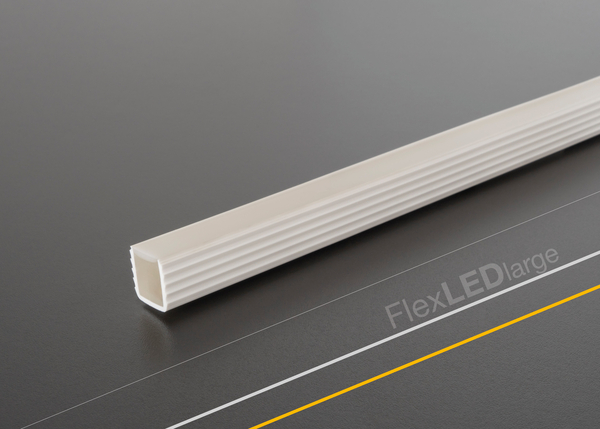 FlexLED large
FlexLED large means a distinctive design and robust construction, whether it's used as a signal light for self-propelled work machines or as a third brake light on a vehicle. Thanks to its high resilience, the LED strip withstands even the most severe environmental factors.
light function can be homologated
robust design, for example against stone impact