Fabrilcar
partner for alternative components
With the brand FABRILcar the ASPÖCK Group offers alternative components, thereby expanding the ASPÖCK premium range. The complete range of both brands offers additional solutions on a large scale and, of course, in modern LED technology. FABRILcar offers a further significant advantage with the attractive pricing of its qualitatively appealing products with maximum customer benefit, as an inexpensive alternative for the economic maintenance and repair of a vehicle fleet.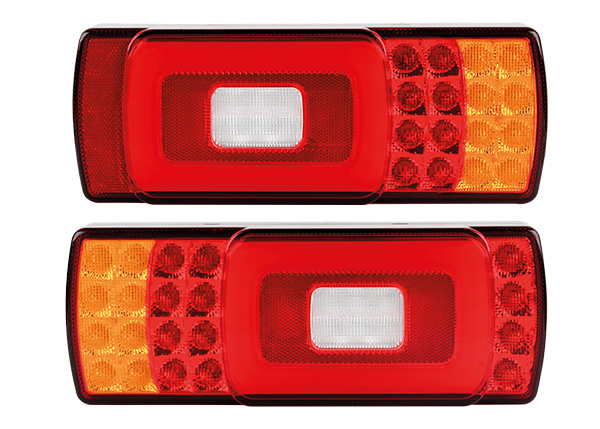 REAR LAMP I Full-LED
All in one - this full-LED rear lamp combines tail light, stop light and direction indicator with a reverse light. It is available in two versions, whereby the extended version differs from the other one by its the additional functionality of the fog light. Its high-performance appearance is due to the GLOWING BODY, which makes a significant contribution to safety on the roads.
It is suitable for dual voltage: 12 V and 24 V
Dimensions: 330 x 125 x 42 mm
Useable for left/right and horizontal/vertical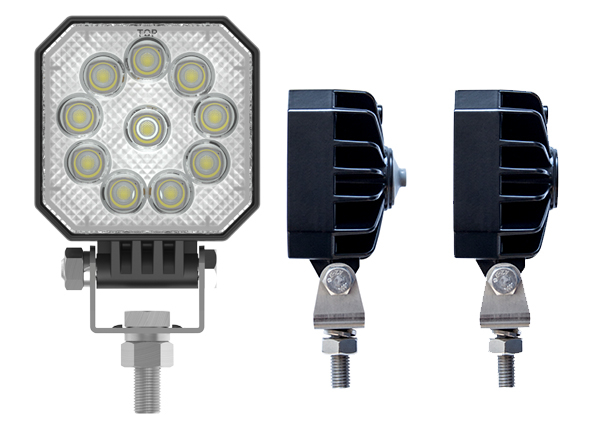 WORKING & REVERSE LAMP
The FABRILcar principle can also be seen in this lamp: the versatility! With R23 approval, it is defined as a reversing light and is available with or without a switch.
Voltage supply can also be selected here - 9 to 59 volts
Dimensions: 82 x 82 x 49 mm
With 1,5 m open end cable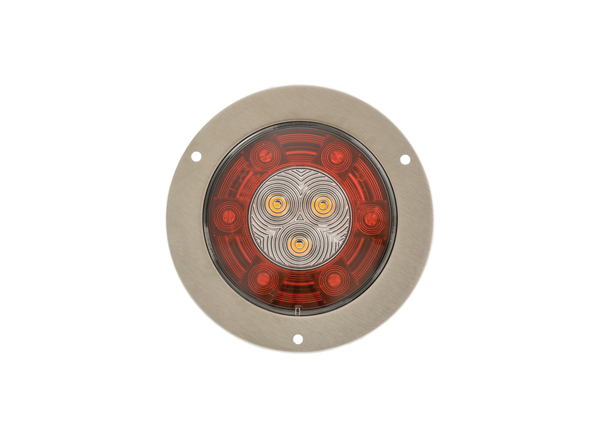 TAIL LIGHT I LED-3-Function light
Round in design, this combination tail light is designed in full LED technology on the one hand and equipped with three functions on the other: Tail light, stop light and indicator. A stainless steel ring at the edge of the housing serves for fastening and additionally enhances the visual appearance of the light.
It is suitable for dual voltage: 12 V and 24 V
Diameter: 140 mm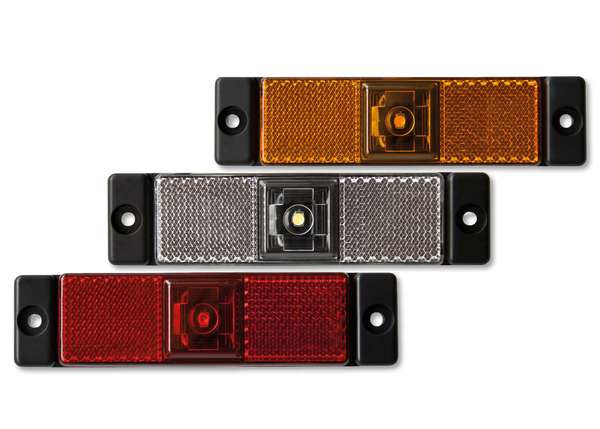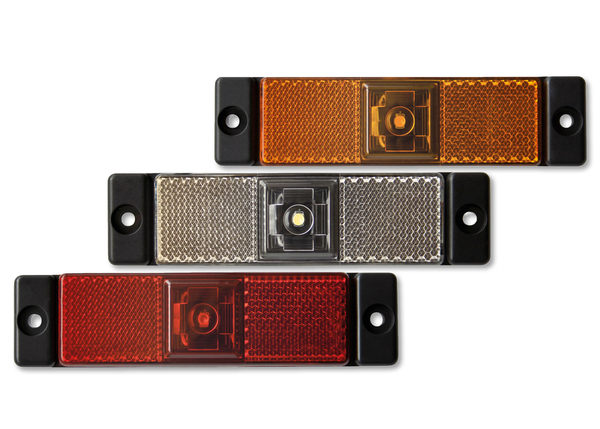 Side marker light I Position light
Our goal is making the world's roads safer and so the FABRILcar range also includes side marker lights. Available in orange, white and red, the versions in red and white are each available with or without a reflector.
All versions are suitable for vertical and horizontal fitting and dual voltage can be used again. The particularly flat design is another advantage of these SMLs. Dimensions: 130 x 32 x 14.5 mm
Fabrilcar Exhibition Folder
Here you can find an overview of the new FABRILCAR-products "powered by ASPÖCK", as well as informations about the new Full-LED-Tail Light which we present in this folder.
Catalogue
You will find the latest product range in the Fabrilcar product catalogue. Rear lamps, working lamps, end outline marker lamps, side marker and position lamps, rotating lights, flashing lights, number plate lights, interior lamps and LED control units are included in this range. Great importance has been placed on simple handling through the assistance of pictograms and colour codes.
Double advantage
Thanks to the complete range provided by both brands, Aspöck Systems and Fabrilcar, customers can benefit twice over. Our trained dealers are available for further information and personal advice.
Global sales network
Working and Reverse Lamp Leaflet
Version 2019
Download