MCI CHALLENGE
02. Dec. 2019
MCI CHALLENGE - When young start-ups develop with established companies
Established companies cooperated with international start-ups to get new ideas for innovative products. KTM, Rosenbauer and Pöttinger had already participated in this series of events in previous years. The organisers of the challenge are the "Connected Mobility Initiative" on the one hand and innovation experts from WhatAVenture on the other.
The preparation phase already began in summer. A total of 170 young companies from 35 different countries applied. Five start-ups were selected in a multi-stage selection process to be invited to the event in Linz.
But not only the start-ups were challenged. We worked together with Liebherr employees in teams to create the individual innovations. This ensured that the devised solution proposals also fitted our requirements perfectly. Within just three days, the dedicated and motivated teams were already producing prototypes to demonstrably underpin their concepts. The teams then presented their results to a jury, which decided on which young entrepreneurs to continue working with.
The convincing concepts and the positive overall impression made Molfar, Insolight und Hexlox the three winners of the challenge. The Challenge was a great experience for us. The collaboration with Hexlox, Molfar and Insolight now continues in real working life – we are very excited and look forward to many joint, pioneering developments.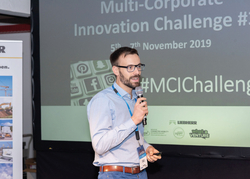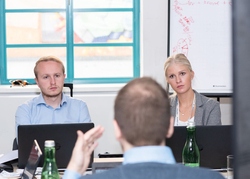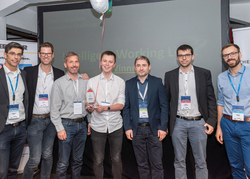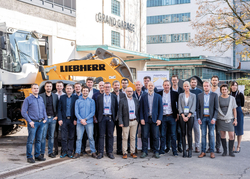 ---