We expand our warehouse automation
12. Mar. 2023
14 years ago, a forward-looking decision was made that permanently secured our Austrian headquarters the strategic and operational hub for the entire Aspöck Group. Since then, our automated pallet high-bay warehouse with floor space of 3,000 m² and a height of 24 metres has been the visual centrepiece with 7,300 pallet spaces. An automated small parts warehouse for around 35,000 containers is currently under construction.
You have to be proactive if you want to grow.
Standing still is like taking a step backwards – we have no doubt of that. How do we manage our targeted growth? How do we reduce order throughput times and increase delivery capacity? Our SAP, MDM, SCM and logistics team has been dealing intensively with these and similar questions in recent months. The answer is currently in the works: An automated small parts warehouse (SPW). It is expanding the current storage capacities to an enormous degree. With a capacity of around 35,000 containers in double-deep racks with a length of 90 metres and accessibility via 2 aisles, completion is planned by the end of 2023. It will then offer support and relief in equal measure for the pallet high-bay warehouse.
Clear allocation of tasks
In the future, the pallet high-bay warehouse will serve solely as a replenishment and full pallet supply warehouse. Mostly small-volume parts from suppliers and production will be kept in the existing and new standard containers in the expanded warehouse area.
Specialised knowledge from the region
We rely on knowledge and experience from the region whenever possible. This is also part of our company philosophy. IGZ from Linz/Leonding is our general contractor and is responsible for control technology. BITO-Lagertechnik from Asten supplies our steel construction. Siba System Integration from St. Willibald completes our warehouse automation equipment by supplying storage and retrieval machines and conveyor technology. The final safety tool, the sprinkler system, was built by MINIMAX based in Vienna.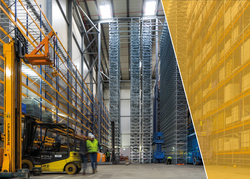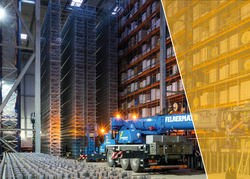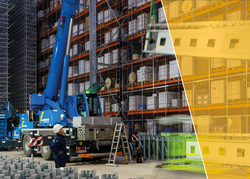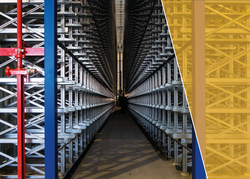 ---